A minimalist capsule wardrobe is a small collection of versatile, easily interchangeable clothing thoughtfully curated to maximize the number and variety of out
In a world filled with fast fashion and overflowing closets, the concept of a capsule wardrobe has emerged as a breath of fresh air. The minimalist fashion movement has gained popularity, encouraging individuals to curate a collection of versatile and timeless pieces that can be mixed and matched effortlessly. Whether you're a fashion enthusiast or simply looking to simplify your life, navigating the world of minimalist fashion for every season can be an exciting and transformative experience.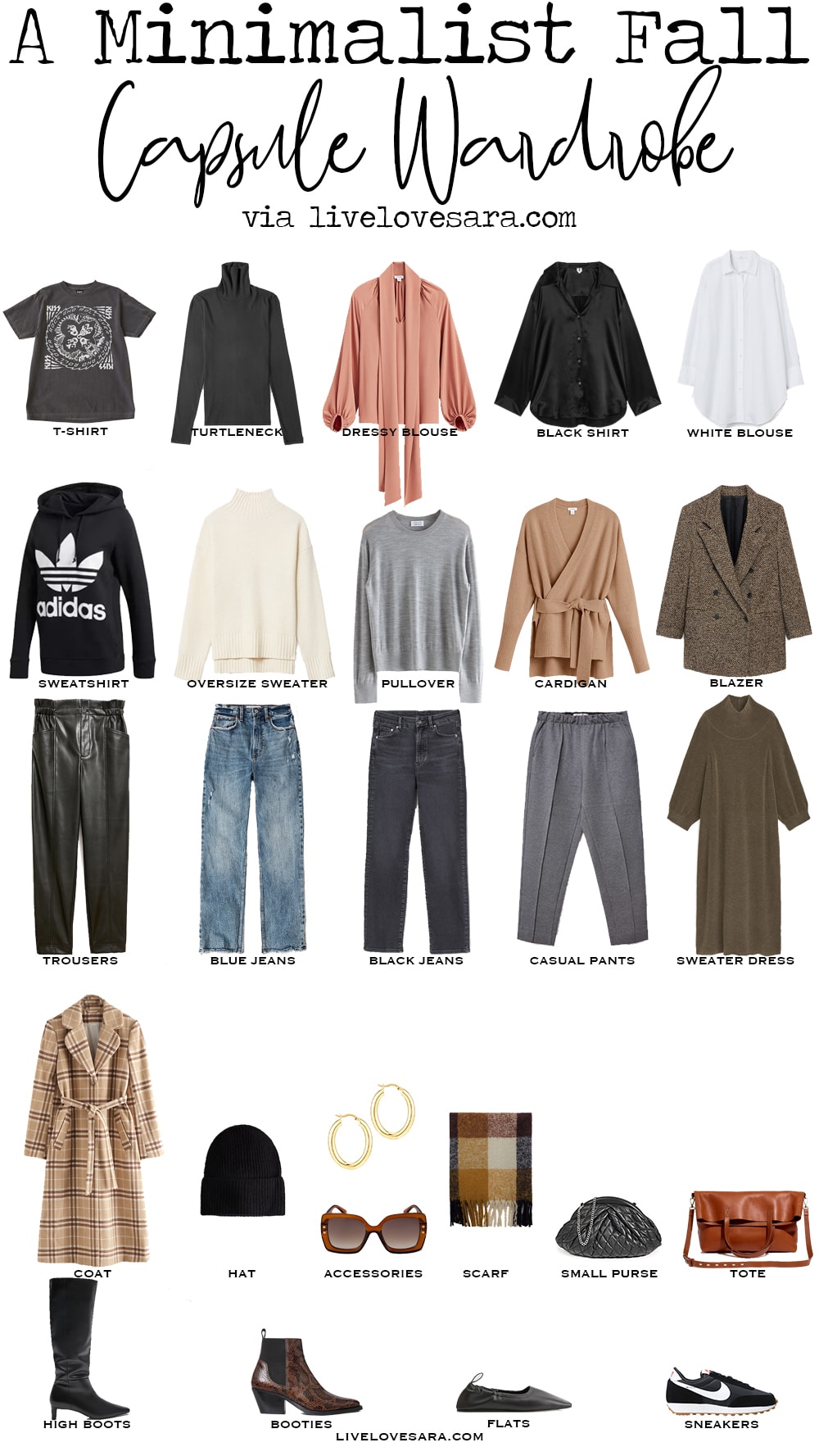 The Essence of Capsule Wardrobe: Minimalist Fashion Guide
Embracing a capsule wardrobe means embracing the idea of quality over quantity. The essence lies in owning a collection of essential pieces that can be styled in numerous ways, transcending seasons and trends. A minimalist wardrobe should be built around timeless basics such as a classic white shirt, well-tailored jeans, a little black dress, and a versatile blazer. These timeless pieces act as the foundation, allowing you to create a multitude of outfits that effortlessly blend style and simplicity.
To truly embrace the essence of a capsule wardrobe, it's essential to declutter your closet and take stock of what you truly need. Remove any items that haven't been worn in the past year or no longer fit your personal style. The key is to keep only the items that bring you joy and make you feel confident. By creating space and eliminating excess, you'll have a clearer vision of your personal style and be ready to build your seasonal capsule wardrobe.
Mastering Minimalism: Building Your Seasonal Capsule Wardrobe
Building a seasonal capsule wardrobe requires thoughtful planning and a keen eye for versatility. Begin by assessing the climate and weather patterns of your region during each season. Consider the colors, fabrics, and silhouettes that align with the season and choose pieces that can be mixed and matched effortlessly. For example, in the spring, opt for lightweight layers, breathable fabrics, and soft pastel hues, while in the winter, focus on cozy knits, warm outerwear, and rich jewel tones.
When selecting seasonal pieces, aim for a balance between statement pieces and versatile basics. Choose a limited number of items that can be dressed up or down, ensuring that each piece can be worn in multiple ways. This will not only reduce decision fatigue but also allow you to create a variety of looks without overcrowding your closet. Remember to choose pieces that complement your personal style and make you feel confident, regardless of the season.
Versatile and Chic: Curating a Minimalist Closet for Every Season
Curating a minimalist closet for every season is all about versatility and cohesion. Ensure that each piece can be easily mixed and matched to create a range of outfits suitable for various occasions. Invest in high-quality basics that transcend seasons, such as a well-fitting pair of trousers, a tailored blazer, and a versatile midi skirt. These staples can be paired with season-specific items like lightweight blouses, sandals, or cozy sweaters, allowing you to effortlessly transition from one season to another.
Accessories play a crucial role in completing a minimalist wardrobe. Opt for timeless pieces like a classic leather handbag, a delicate necklace, and a versatile pair of shoes. Neutral colors such as black, white, beige, and navy are ideal as they can complement any outfit and seamlessly transition between seasons. By investing in accessories that stand the test of time, you can elevate your outfits without compromising the simplicity and elegance of your capsule wardrobe.
Step 1 Declutter your wardrobe Step 2 Choose your core capsule pieces Step 3 Create 10 everyday outfits What to do with whats left Today Im sharing my simplified streamlined process for building a minimalist capsule wardrobeClick on a link in the minimalist wardrobe checklist below to jump down to that items details including how many you might want buying and styling tips and my favorite minimalist picks for each Layering tanks or bodysuits Basic tshirts Graphic or patterned tees Knit silk or linen tanks Shortsleeve topsStep two Make sure you have the basics covered These will underpin your wardrobe They may be boring to shop for but the basic best shirt a great under top or a classic sweater will help to make the more statement pieces in your wardrobe shine Step three Don39t forget your
own personal styleFeb 21 How to build a Capsular Wardrobe to fit YOU amp YOUR lifestyle in 2 hours Grab your freebies to get started Jump to Step 1 This post will walk you through every aspect of how to build a capsule wardrobe from start to finish in just 2 hours and theres loads of freebies that make it IMPOSSIBLE to mess upOur minimalist capsule wardrobe contains 17 pieces of clothing six pairs of shoes and three bags Your minimalist capsule wardrobe might need to be larger depending on your lifestyle or it might be smaller too The key is including neutral staples that can be layered and having the right footwear for each SeasonA capsule wardrobe is a limited curated collection of clothing shoes and accessories that can help you live simply while reducing decision fatigue à la
Barack Obama and Steve Jobs A capsule wardrobe generally consists of 30 to 50 pieces that you can mix and match to create outfitsEvery spring wardrobe needs a great dress but buying the cliché floral print frock isn39t going to cut it for minimalists That being said there is one style that39s a prime addition to any capsule wardrobe dropwaist dresses While this silhouette has been around for a long time it played a more prevalent role in the springsummer 2023 runwaysThe Summer Staples Checklist The Staple Swimsuit Eres Les Essentiels Larcin swimsuit 485 The Best ButtonUp Nili Lotan Kristen cottonpoplin shirt 295 The Linen Shorts Everlane WayHigh
Embracing a capsule wardrobe and minimalist fashion for every season is a journey that allows you to redefine your relationship with clothing and personal style. By curating a collection of versatile and timeless pieces, you can simplify your daily choices, reduce clutter, and focus on what truly matters. Building a seasonal capsule wardrobe requires thoughtfulness, planning, and a willingness to let go of excess. However, the rewards are plenty – a streamlined closet, effortless style, and a renewed sense of confidence. So why not embark on the magical journey of minimalist fashion and experience the transformative power of a capsule wardrobe for yourself?